Published by – Goutam Kumar Jena
Category - Religion, Ethics , Spirituality & New Age & Subcategory - Brahmakumari Murali
Summary - Satya Shree Trimurti Shiv Bhagawanubach Shrimad Bhagawat Geeta for July 2017 ( Daily Murali - Brahmakumaris - Magic Flute )
Who can see this article:- All
Your last visit to this page was @ 2018-04-04 13:57:02
Create/ Participate in Quiz Test
See results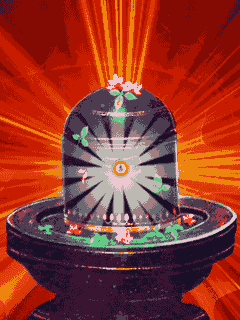 Details ( Page:- 1st July 2017 )
Mithe bacche - Shiv baba ki number one shrimat hai kisavere-savere ooth mujh Baap ko yaad karo to tumhara beda paar ho jayega.
Q- Udarchitt baccho ki nishaani kya hogi?
A- Baap auro ka bhi kalyan karte rahenge. Daan karne ka soukhoga. Is samay jo daan karte hain unhe he punya milta hai.
2- Udarchitt baccheBholanath baba jaise frank dil honge. Way yagyan me Dadhichi rooshi mishalhaddiyan denge.
Dharna ke liye mukhya saar
1) Ek Baap se sachcha-sachcha love rakhna hai. Kaliyugipatit sambandho se buddhi yog hata dena hai. Is poorani duniya se behad kabairagya rakhna hai.
2) Hum saarey biswa me luckiest bacche hain, jo Baap sebarsha lete hain, isi nashe me rehna hai. Frank dil banna hai.
Vardaan- Parakhne ki shakti dwara kusang wa byarth sang se bachnewale shaktishali aatma bhava.
Explain---Kai bacche kusang arthat burey sang se tobach jaate hain lekin byarth sang se prabhavit ho jaate hain, kyunki byarthbaatein ramanik aur bahaar se akarshit karne wali hoti hai isiliye Bapdada kishiksha hai - na byarth suno, na byarth bolo, na byarth karo, na byarth dekho,na byarth socho. Aise shaktishali bano jo Baap ke sivaye aur koi bhi sang karang prabhavit na kare. Parakhne ki shakti dwara kharab wa byarth sang ko pehlese he parakhkar parivartan kar do- tab kahenge shaktishali aatma.
Slogan - - Sada halkepan ka anubhav karna hai to baalak aurmaalikpan ka balance rakho.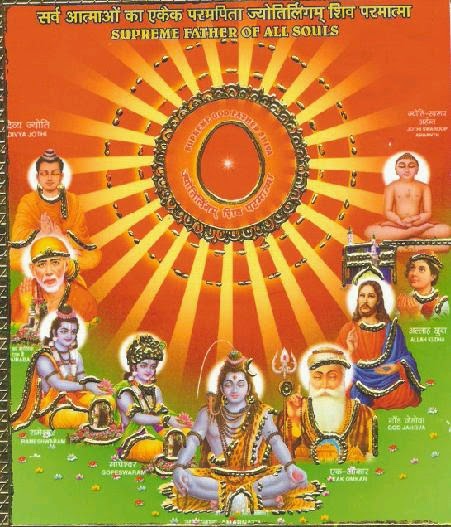 Details ( Page:- 2nd July 2017 )
OM SHANTI - PRATAH MURALI - BAAP DADA MaDHUBAN - OM SHANTI
Sangam yugi swarajya darbaar he sarvshrest darbaar
Sihasan ki rajya nishani kon si hoto hai?
Sihasn ki rajya nishani chatrchaya rupi chatri badi acchichamak rahi hai, harek double chater dhari hai , ek light ka crown arthatfarishte swarup ki nishani saath saath vishv kalyan ke behad sewa ke taaj dhari
Divya buddhi to subki prapt hai.es divya buddhi rupi yanterko kaise use karna hai , yah bhi jaante ho!! Trikal darshi pan ki sthiti kesthan per sthit ho teeno kaalo ki knowledge ke adhar per yanter ko use karo
Dilaraam baap sacchi dil ke sivye second bhi yaad ke roopmain tahar nahi sakte
Sacchi dil vale sada baap ke saath ka ,sakar aakar, nirakarteeno roopo main sada saath ka anubhav karte hai.
Teachers ke saath:-
Sewadhariyo ko sada buddhi main kya rahta hai ?
Jub yaad aur sewa dono ka balance hoga to vridhi swath hihoti jayegi, vridhi ka sahaj upay hi hai balance.
Anubhav karane ka sadhan hai – yaad main bethaoo, shanti kaanubhav karao, do minute bhi shanti ka anubhav ker le to chod nahi sakte.
Sada sagar ke kanthe main rahne vale holi hans ho?
Hans kabhi kanker nahi le , sada ratno ko dharan karte, tokabhi bhi kisi bhi varyath baat ka parbhav na ho , ager parbhav main bhi aagaye to vahi manan aur vahi varnan hoga.
Sewa dhariyo ko sada saflta swaroop rahne ke liye baap samanbanna hai , ek hi shabd yaad rahe follow father.
Kumariyo ke saath:-
Kumariyo ka lakshya kya hai??
Jitna swayam study ki taraf attation rakegi utna auro ko bhianubhavi ban study karva sakegi, es samay ke hisab se grasthi Jeevan kya hai ,usko bhi dek rahi ho na!!!
Baap dada ko kumariya bahut priya lagti hai , kyo ki kumarisurrender hui aur teacher ban gayi, kumar surrender hue to teacher nahikahlayege, sewa dhari kahlayegen.
Vardaan
V- Swaman me sthit raha had ki icchaon ko samapt karne waleiccha maatram abidya bhava.
Exp-----Jo Swaman me sthit rehte hain unhe kabhi bhihad ka maan prapt karne ki iccha nahi hoti. Ek Swaman me sarv had ki icchayensama jaati hai, maangne ki abasyakta nahi rehti. Had ki icchayen kabhi bhipoorn nahi hoti hain, ek had ki iccha anek icchaon ko utpann karti hai aurSwaman sarv icchaon ko sahaj he samapnn kar deta hai isiliye Swamandhari banoto sarv prapti swaroop ban jayenge, aprapti wa icchaon ki abidya ho jayegi.
Slogan- Har paristhiti me swayang ko mould kar lene wala he realgold hai.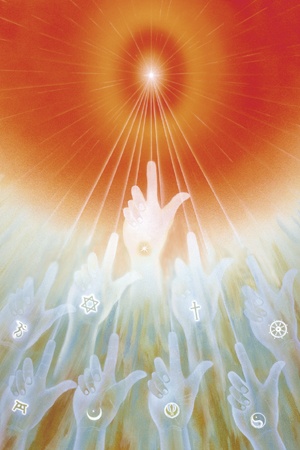 Details ( Page:- 3rd July 2017 )
OM SHANTI - PRATAH MURALI - BAAP DADA MaDHUBAN - OM SHANTI
Mithe bacche - Kisi deha dhari se dehik love na rakh, ekBaap se love rakho, asariri banne ka poora-poora abhyas karo.
Q- Rahamdil baccho ka kartabya kya hai?
A- Jab koi faaltu baat kare to uski faaltu baat na soon unkekalyan arth bado ko sunana- yah rahamdil baccho ka kartabya hai. Jinme koipurani aadate hain unhe mitane me sahayogi banna he rahamdil banna hai.
Q- Kaun sa title kisi deha dhari ko nahi de sakte lekinBrahma baap ko de sakte hain?
A- Shri ka title kyunki Shri arthat shrest pavitra ko kahajaata hai. Kisi deha dhari manushya ko yah title de nahi sakte kyunkibhrastachaar se janm lete hain.Brahma baap ko Shri kehte kyunki inka yah alokikjanm hai.
Dharna ke liyemukhya saar
1) Jo ratna Baap ke mukh se nikalte hain wohi apne mukh senikalne hain. Byarth baatein nahi bolni hai, na sunni hai. Gyan ka he surmapehenna hai._
2) Sabhi se sachchi mitrata rakhni hai. Bahut mithe roop me,harshit mukh ho Baap ka parichay dena hai. Apkari par bhi Baap samaan upkaribanna hai.
Vardaan
Biswa kalyankari banashant aatmaon ko Shanti ka daan dene wale Master data bhava.
Exp-Duniya me hungama ho, jhagde ho rahe ho, aise ashanti kesamay par aap Master Shanti data ban auro ko bhi Shanti do, ghabrao nahi kyunkijaante ho jo ho raha hai wo bhi accha aur jo hona hai wo aur accha. Bikaro kebasibhoot manushya to ladhte he rahenge. Unka kaam he yah hai lekin aap Biswakalyankari aatmayein sada Master data ban Shanti ka daan dete raho. Yahi aapkiseva hai.
Slogan - - Apnisarv praptiyon ko saamne rakho to kamzoriyan sahaj samapt ho jayengi.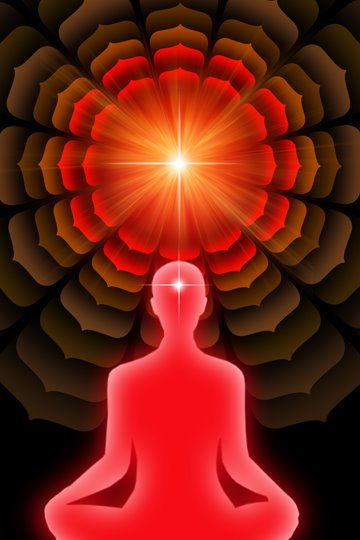 Details ( Page:- 4th July 2017 )
OM SHANTI - PRATAH MURALI - BAAP DADA MaDHUBAN - OM SHANTI
Mithe bacche - Is sarir ka bhaan bhoolte jao, asariri banneki mehnat karo, kyunki ab ghar chalna hai.
Q- Tum astik bacche he kaun sa sabd bol sakte ho?
A- Bhagwan humara Baap hai, yah astik bacche he bol saktehain kyunki unhe he Baap ka parichay hai. Nastik to jaante he nahi. Astikbacche he kahengey- mera to ek Baba dusra na koi.
Q- Tibra purusharthi banne ke liye kaun si sthiti chahiye?
A- Sakshi sthiti. Sakshi hokar har ek ke part ko dekhtepurusharth karte raho
Dharna ke liye mukhya saar
D- 1) Deha aur deha ke sambandho ko bhool pura beggar bannahai, mera kuch nahi. Dehi-abhimaani rehne ki mehnat karni hai. Kisi ke naamroop me nahi atakna hai._
2) Drama me hoga to purusharth kar lenge, aisasochkar purusharth-hinn nahi banna hai. Sakshi ho dusro ke purusharth ki dekhtetibra purusharthi banna hai.
Vardaan
V- Binash ke pehle ever ready rehne wale samaan aur sampannbhava.
Exp---Binash ke pehle ever ready banna he safety ka sadhan hai. Agarsamay milta hai to sangamyug ki mauj manao lekin raho ever ready kyunki finalbinash ki date kabhi bhi pehle maloom nahi padegi, achanak hona hai. Ever readynahi honge to dhoka ho jayega isiliye ever ready raho. Sada yaad rakho ki humaur Baap sada saath hai. Jaise Baap sampann hai waise saath rehne wale bhisamaan aur sampann ho jayenge. Samaan banne wale he saath chalenge.
Slogan- Jinka swabhav nirmal hai unke har kadam me safalatasamayi hui hai.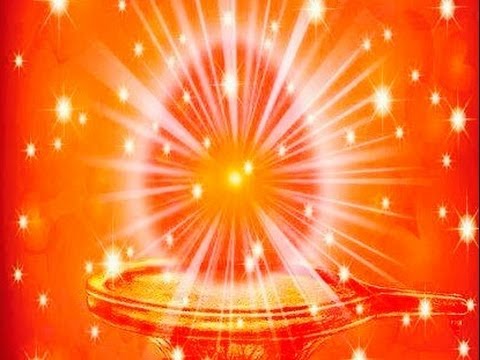 Details ( Page:- 5th July 2017 )
OM SHANTI - PRATAH MURALI - BAAP DADA MaDHUBAN - OM SHANTI
Mithe bacche - Sabhi sang tod mujh ek Paramatma se yog lagaoto tum meri puri me aa jayenge, ant mate so gati ho jayegi.
Q- Jo silence abastha me jaane ka purusharth karte hain,unhe kya accha nahi lagta?
A- Unhe ghadi ka awaz bhi accha nahi lagta kyunkiswadesh(Incorporeal world) me koi bhi awaz nahi hai isiliye tum bani se parejaane ka purusharth karte ho. Tumhe asariri ho apne swadharm me tikna hai. Babake desh ko Baba sahit yaad karna hai.
Dharna ke liyemukhya saar
1) Baikunth ki badsaahi ka warris banne ke liye yahanbaccha ban sampoorn nirbikari banna hai.
2) Royal gharane me aana hai to yah tan Paramatma hawale karBaap samaan purify banna hai.
Vardaan-Sachche Vaishnav ban pavitrata ki shrest sthiti ka anubhav karne wale sampoornpavitra bhava.
Explanation---Sampoorn pavitrata ki paribhasa bahut shrestaur sahaj hai. Sampoorn pavitrata ka aarth hai swapna-maatra bhi apavitratamann aur buddhi ko touch nahi kare- isi ko kaha jaata hai sachche Vaishnav.Chahe abhi numberwar purusharthi ho lekin purusharth ka lakshya sampoornpavitrata hai aur yah sahaj bhi hai kyunki asambhav se sambhav karne waleSarvshaktimaan Baap ka saath hai.
Slogan:--Sahaj yogi wo hai jo hatt wa mehnat karne ke bajaye ramanikta se purusharthkare.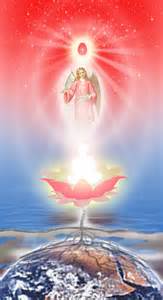 Details ( Page:- 6th july 2017 )
OM SHANTI - PRATAH MURALI - BAAP DADA MaDHUBAN - OM SHANTI
Mithe bacche - tumhare sachche tirth hain- shantidham aursukhdham, tumhe roohani panda satya tirth karane aaya hai, tum rajai aur gharko yaad karo.
Q- Tumhari kis mehnat ko Baap he jaante hain? Baap ne usmehnat se chootne ki kaun si yukti batayi hai?
A- Baap jaante hai baccho ne adhakalp bhakti marg me dar-darbhatak kar bahut thokore khai hain. Bahut mehnat karte bhi prapti adhakalpkshyan-bhangoor ki huyi. Ekdam jungle me jakar fansh gaye. Bikaro roopi dakuonne loot liya. Ab Baap is mehnat se chootne ki yukti batate- bacche sirf mujheyaad karo. Mere se he sachchi sagai karo, is behad ki sagai me he maja hai.Deha-abhimaan roopi bade daku se bachne ke liye apne ko is deha se nyari aatmasamjho.
Dharna ke liyemukhya saar
1) Apni buddhi koknowledge se sada full rakhna hai. Baap se aashirbad wa kripa mangne ke bajayepadhai par poora dhyan de apne upar apehi kripa karni hai.
2) Dukhiyon ko sukhdham ka mallick banane ki seva karni hai.Aisa sapoot, serviceable banna hai jo Baap bhi balihaar jaaye.
Vardaan- Companion ko combined roop me anubhav karne walesmruti swaroop bhava
Detail--Kayi baccho ne Baap ko apna companion to banaya hailekin companion ko combined roop me anubhav karo, alag ho he nahi sakte, kiskitakat nahi jo mujh combined roop ko alag kar sake, aisa anubhav baar-baarsmruti me laate-laate smruti swaroop ban jayenge. Jitna combined roop kaanubhav badhate jayenge utna Brahman jeevan bahut pyaari, manoranjak anubhavhogi.
Slogan-Dhrid sankalp ki belt bandhi huyi ho to seat se upset nahi hi sakte.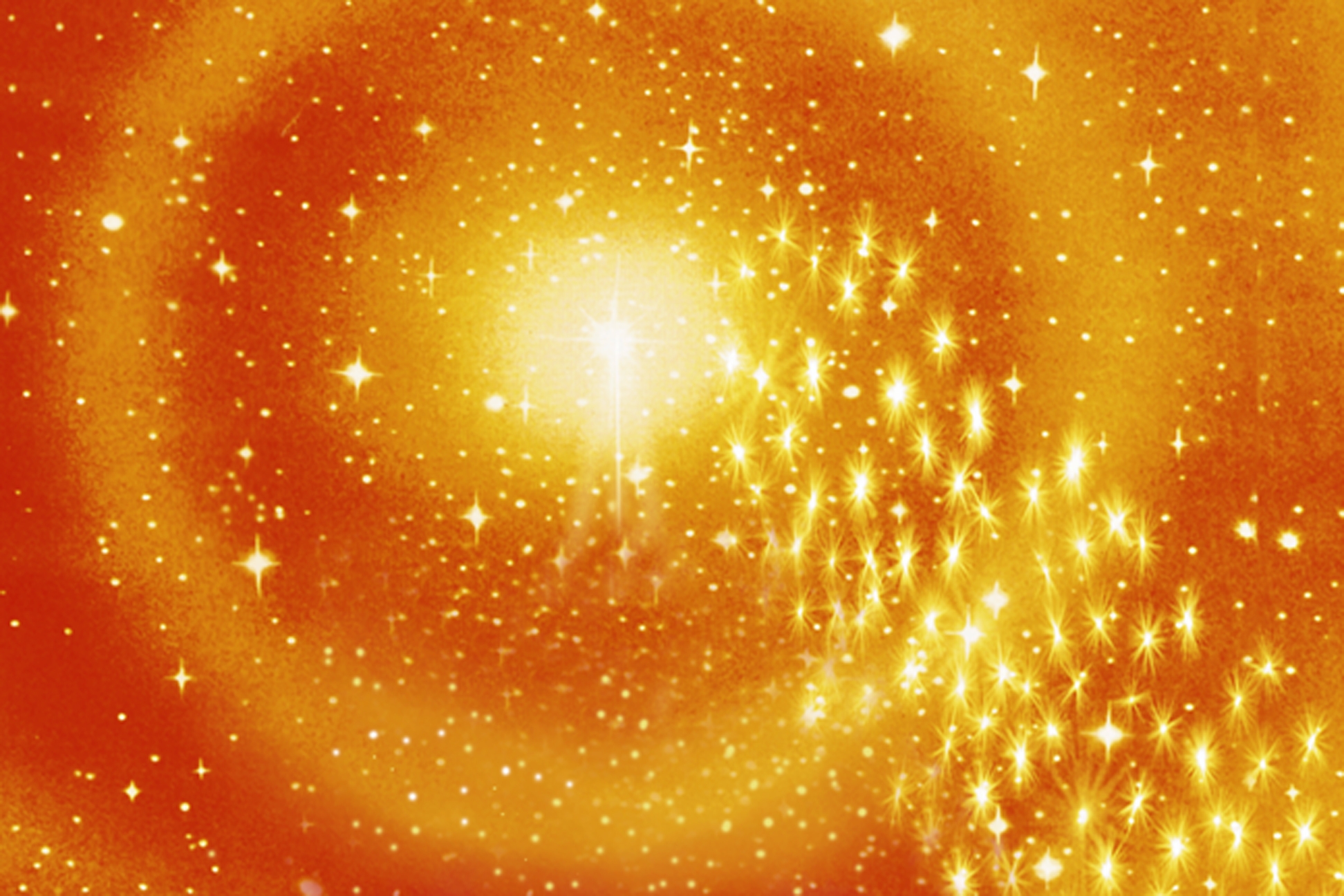 Details ( Page:- 7th July 2017 )
OM SHANTI - PRATAH MURALI - BAAP DADA MaDHUBAN - OM SHANTI
Mithe bacche - Baap samaan patito ko pawan banane ka dhandakaro, tab he Baap ki dil par chadhenge.
Q- Kin baccho me goono ki dharana sahaj hoti hai, unkinishaaniya kya hongi?
A- Jo bacche purane mitra sambandhiyo se, purani duniya sebuddhi yog nikaal nastmoha bante hain unme sarv goono ki dharana sahaj hotihai. Wo kabhi kisi ki ninda karke ek do ki dil kharab nahi karte.Baap ko poorapoora follow karte hain. Saawre ko gora, khaare ko mitha, aur patito ko pawanbanane ki seva ka saboot dete hain. Sada harshit rehte hain.
Dharna ke liyemukhya saar
1) -Chadhti kala ka saboot dena hai. Sabse mohanikal service layak banna hai. Apne apko dekhna hai. Dusro ki ninda karke ek doki dil kharab nahi karni hai. Koi bhi kukarm nahi karna hai.
2) -Baap samaan rahem dil banna hai. Kodii se heerejaisa banne ka purusharth karna hai. Loonpani arthat khaare ko mitha banane kiseva karni hai.
Vardaan-Master data ban khushiyon ka khazana baantne wale sarv ki duwaon ke patrabhava.
Detail--Vartamaan samay sabhi ko abinashi khushi ki abasyaktahai, sab khushi ke bhikari hain, aap data ke bacche ho. Data ke baccho ka kaamhai dena. Jo bhi sambandh-sampark me aaye usey khushi dete jao. Koi khali najaaye, itna bharpoor raho. Har samay dekho ki Master data bankar kuch de rahahoon ya sirf apne me he khush hoon! Jitna dusro ko denge utna sabki duwaon kepatra banenge aur yah duwayein sahaj purusharthi bana dengi.
Slogan-Sangam ki praptiyon ko yaad rakho to dukh wa pareshaani ki baatein yaad nahiaayengi.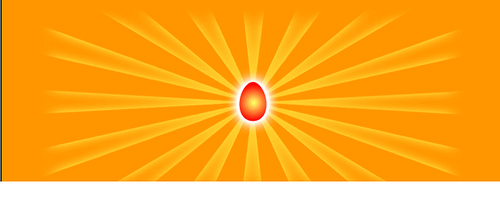 Details ( Page:- Murali Dtd 8th July 2017 )
OM SHANTI - PRATAH MURALI - BAAP DADA MaDHUBAN - OM SHANTI
Mithe bacche - Abhi tum Baap ki nazar se nihaal hote ho,nihaal hona arthat swarg ka mallick banna.
Q- Aur sang tod ek sang jod......Is direction ko amal mekaun la sakta hai?
A- Jinki buddhi me aim object clear hai. Tumhari aim objecthai muktidham me jaane ki, uske liye sarir se bhi buddhi yog nikalna pade.Talky, movie se bhi pare silence me rehne ka abhyas karo kyunki tumko silenceathawa nirvan me jaana hai
Dharna ke liye mukhya saar
1) Apne swadharm me sthit rah silence ka anubhav karna haikyunki ab vani se pare nirvandham me jaane ka samay hai.
2) Sukh data ke bacche hain isiliye sabko sukh dena hai.Kisi ko bhi dukh nahi dena hai. Sachcha flower banna hai. Kanto ko phool bananeki seva karni hai.
Vardaan-Har roz ki murli ke sadhan dwara byarth ko khatam karne wale pass with honourbhava.
Detail---Har roz ki murli mann ko busy rakhne ka sadhan hai,murli ki koi bhi point par manan karte raho to mann busy rahega aur byarthswatah khatam ho jayega. Mann ko mansa-bacha aur karmana seva me itna busy kardo jo byarth sankalp awey he nahi, tabhi final paper me pass with honour hosakenge. Agar byarth sankalp chalne ka abhyas hoga to samay par dhoka khalenge.
Slogan--Plan ko practical me lane ke liye baalak aur mallickpan ka balance rakho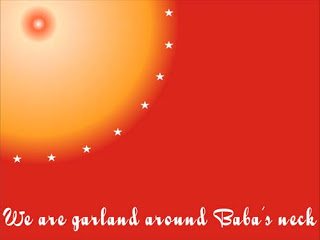 Details ( Page:- Murali 9th July 2017 )
OM SHANTI - PRATAH MURALI - BAAP DADA MaDHUBAN - OM SHANTI
Oonche se ooncheBrahman kul ki laaz rakho
Kai bhramin aatmay Shakti swarup ban sada vijayi aatma banne va etni himmat rakne main swayam ko kamjor samgti hai ,lakin ek vishta kekaaran vishta ke kaaranvishesh aatmao ki list main aa gayi hai …Kon si vishta?
Sirf baap accha lagta hai , sherst Jeevan accha lagta hai.
Jub unche te unche baap ne bacha banaya to unche baap ke herbacche koswarah ke verse ka adhikaar ,devta banne ka adhikaar, janam sidhadhikaar main prapt ho hi jaata hai. Esliye bhrama kumar banna koi sadharanbaat nahi samagna.
Bhrama kumar kumari ban ager koi bhi sadharan chalen chalteho to sirf akela apne ko nuksaan nahi pahuchate , lakin kul ko badnaam karne kabhog bhi usi aatma ke upper chadta hai bhramin lok ki laaj rakna yah bhi herbhramin ka farj hai.
Thodi si kamjori sada ke liye dharam aur karam ko chuda detihai , yah kisi sadharan kul ka dharam aur karam nahi hai , bhrain kul unce teunche choti vaa kul hai.
Jo dharam ken nahi vah bhramin duniya ken ahi , alpag aatmaoko khush ker liya lakin sarvagy baap ki aagya ka ullanghan kiya na , to payakya aur gavaya kya.
Baap dada kahte lokik kul ki lok laaj bhel nibhaaouski mananahi hai .lakin dharam karam ko chod ker ke lok laaj rakhna ye wrong hai .aurphir hoshiari kya karte hai ? Samgte hai kisi ko kya pata- baap to kahte hi haiki main jaani jaanan haar nahi hun , nimit aatmao ko bhi kya pata , ese tochalta hai.
Aatmao ko to chala lete lakin paramtma kea age ek lakh gunahisab her aatma ke karam ke khate main jama ho hi jaata hai.us khate ko chalanahi sakte esliye baap dada ese hoshiar baccho per bh taras padta hai.
Partyio ke saath:-
Karam bhandan se mukt sthiti ka anubhav karne ke liyekaramyogi bano:-
Karamyogi ban , karam karne valekabhi bhi karam ke bandhanmain nahi aate hai,ve sada bandhan mukt yog yukt hote.
Karamyogi kabhi bhi acche aur bure vayakti ke parbhav mainnahi aate.
Karamyogi kea age koi kaisa bhi aaye – savyam nayara aurpayara rahega.
Esliye acche ko accha samagker sakhsi ho ker deko aur bureko rahamdil ban raham ki nigah se
Vardaan-Koibhi karya karte sada dil takhtnashin rehne wale befikra badshah bhava.
Detail----Josada bapdada ke dil takhtnashin rehte hain way befikra badshah ban jaate hainkyunki is takht ki bisheshta hai ki jo takhtnashin hoga wo sab baato me befikrahoga. Jaise aajkal bhi koi-koi sthan ko bishesh koi na koi navinta, bisheshtamili huyi hai to dil takht ki bisheshta hai ki fikra aa nahi sakta. Yah diltakht ko vardan mila hua hai, isiliye koi bhi karya karte sada dil takhtnashinraho.
Slogan-Number agey lena hai to sneh aur sahayog ke saath shakti roop dharan karo.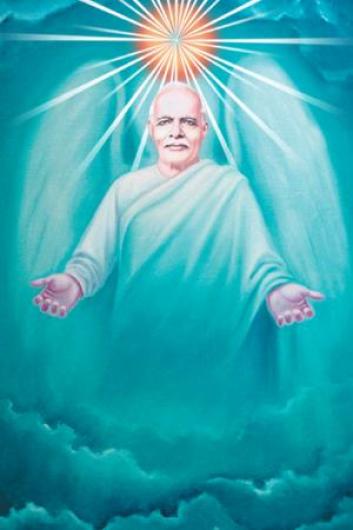 Details ( Page:- Murali 10th July 2017 )
OM SHANTI - PRATAH MURALI -  BAAP DADA MaDHUBAN - OM SHANTI
Mithe bacche - Tumhe karm sanyas nahi lekin bikarmo kasanyas karna hai, koi bhi bikarm arthat paap karm nahi karne hain.
Q- Tum bacche kis abhyas se dead silence ka anubhav karsakte ho?
A- Asariri banne ka abhyas karo. Ek Baap ke sivaye dusra koibhi yaad na aaye. Sarir se jaise mare huye hain. Isi abhyas se aatma deadsilence ki anubhuti kar sakti hai
Q- Sarv dukho se chootne ki sahaj biddhi kya hai?
A- Drama ko achchi riti buddhi me rakho. Har ek partdhari kosakshi hokar dekho to dukho se choot jayenge. Kabhi kisi baat ka dhakka nahiaayega.
 Dharna ke liyemukhya saar
-1) Asuddhata ko chhod suddh ahankar me rehna hai. Yahchehra Devtaon jaisa sada harshit rakhne ke liye apaar khushi ne rehna hai.
-2) Bapdada samaan nirahankari banna hai. Sevadhari bankarsaboot dena hai, kabhi kapoot nahi banna hai. 
Vardaan--Ek ki yaad me mann ko ekagra kar mannmanao bhava rehne wale ever ready sampoornbhava.-
Detail--Sadev smruti me rakho ki har samay ever ready rehnahai. Kisi bhi samay koi bhi paristhiti aa jaaye lekin hum ever ready rahenge.Kal bhi binash ho jaaye to hum taiyyar hai. Ever ready arthat sampoorn.Sampoorn banne ke liye ek Baap dusra na koi- yah taiyaari chahiye. Mann sada ekki taraf mannmanao bhava hai to ever ready ban jayenge. Ever ready hokar sevakaro to seva me bhi sahayog milega, safalta bhi milegi.
 Slogan-Baap ki hazaar guna madad ke patra banna hai to himatt ke kadam agey badhao.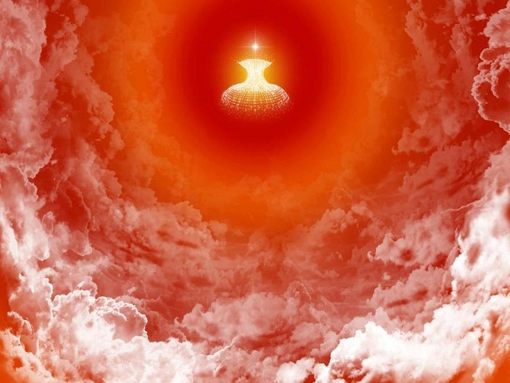 Details ( Page:- Murali 11th July 2017 )
OM SHANTI - PRATAH MURALI -  BAAP DADA MaDHUBAN - OM SHANTI
Mithe bacche - Tum roohani sena ho, tumhare bigar Ravan sesarey biswa ki raksha koi kar nahi sakta, isi sudhh nashe me rehna hai.
 Q- Bapdada kin baccho ki balihari ka gayan karte hain?
A- Baba kehte balihari un bandheli bacchiyon(ablaon) ki haijo maar khate bhi Shiv Baba ko yaad karti hai. Maar khaane se aur he nastmohabanti jaati, jis kaaran unka pad aur he ooncha ho jata hai. Baap aise baccho kotasalli(dhiraj) dete hain. Bacche tum apne ko aatma samjho, yah deha tumharinahi hai. Tum Baap ke ban chuke ho to abastha pakki hoti jayegi. Sachchi dilpar saheb raji hoga
Dharna ke liyemukhya saar
-1) Shrimat par sada shrest karm karne hain. Koi bhi bhrastkarm na ho, iska dhyan rakhna hai. Bahuto ko yogi banane ki seva karni hai.
-2) Sachchi dil rakhni hai, sarir to jaise murda hai- iskaabhimaan chhod dena hai. Poora poora nastmoha banna hai
Vardaan-Yaadaur seva dwara apni bhagya ki rekha shrest te shrest banane wale Bhagyavanbhava-
Detail--Brahmano ki janma-patri me tino he kaal achche seachche hain. Jo hua wo bhi achcha aur jo ho raha hai wo aur achcha aur jo honewala hai wo bahot bahot achcha. Sabhi ke mastak par shrest takdeer ki lakeerkhinchi hui hai, sirf yaad aur seva me sada busy raho. Yah dono aise natural hojaise sarir me swansh natural hai. Bhagya bidhata Baap ne yaad aur seva ki yahbidhi aisi di hai jisse jo jitna chahe utna apna shrest bhagya apna bana saktehain.
 Slogan-Santoosta ki seat par baith kar paristhitiyon ka khel dekhna he santoostmanibanna hai.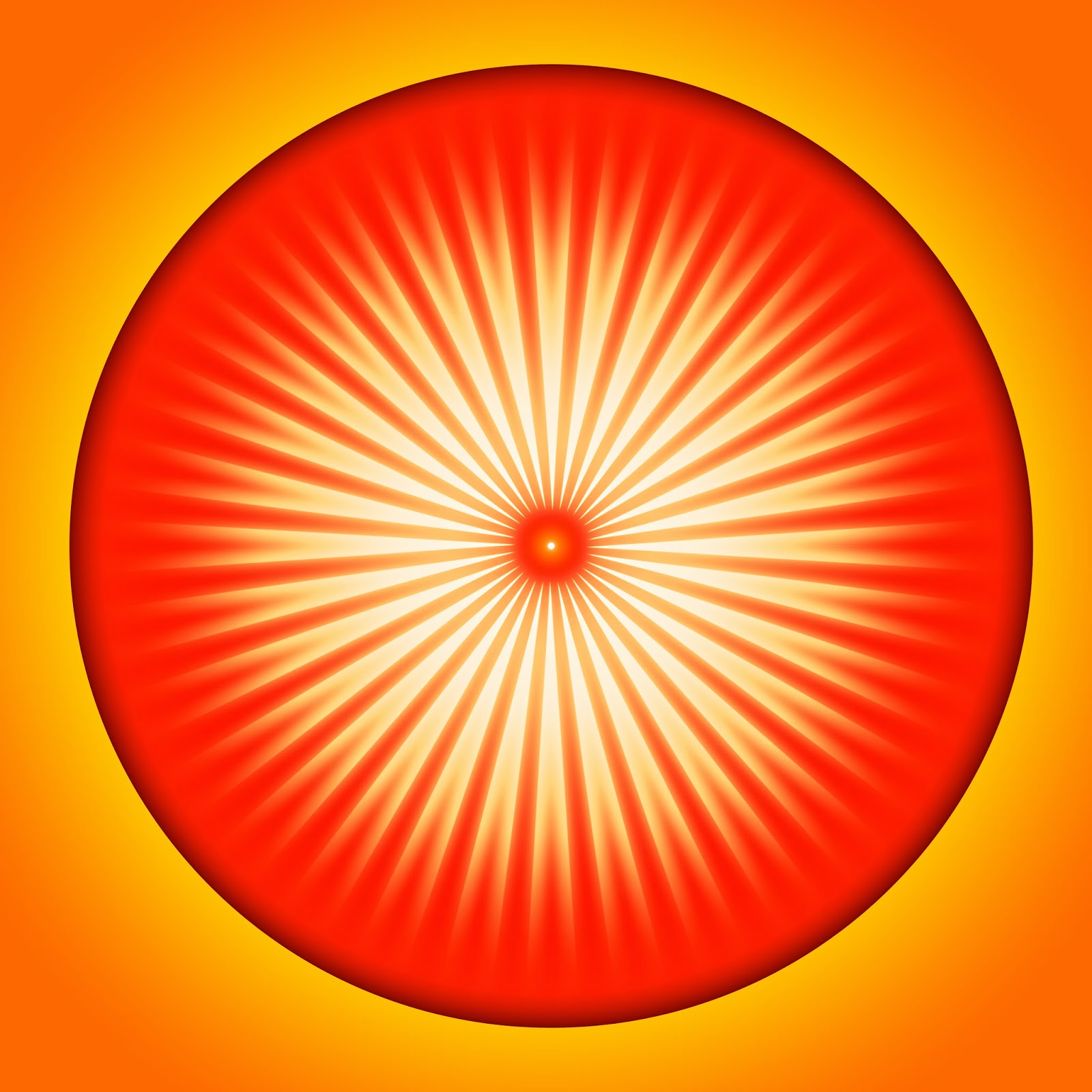 Details ( Page:- Murali 12th July 2017 )
OM SHANTI - PRATAH MURALI - BAAP DADA MaDHUBAN - OM SHANTI
Sweet children, always remain happy and you will never losethe intoxication of the sovereignty of heaven.
Q- What wonderful sapling does the Father plant?
A- Only the Father plants the wonderful sapling that changesimpure human beings into pure deities. It is a wonder how a religion that hasdisappeared is established.
Q- What are the Father's divine activities?
A- The divine activities of the Father are cleverly tochange children from shells into diamonds. There are no divine activities ofKrishna; he is just a small child.
1) In order to become heirs, settle all your karmicaccounts and karmic bondages. Only follow the advice you receive from theFather._
2) Giveeveryone the Father's true introduction and perform the elevated task of makingimpure ones pure. Tie a rakhi of purity and claim the inheritance of becoming amaster of the pure world.
Vardan- May you be a knowledgeable soul and uses knowledgein the form of light and might at the right time._
Detail_"Gyan" means knowledge and it is said:Knowledge is light and might. When you have light, that is, enlightenment aboutsomething being right or wrong, or light or dark, wasteful or powerful, then itis light . Then, with might, a perfect soul can never stay in darkness. If youunderstand darkness but are still in the dark, you cannot then be said to beknowledgeable or sensible. A knowledgeable soul can never be influenced bywrong actions, thoughts, nature or sanskars.
Slogan- In order to play a hero part, remain combined withthe Zero Father.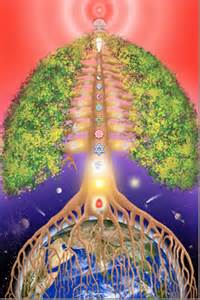 Details ( Page:- Murali 13th July 2017 )
OM SHANTI - PRATAH MURALI - BAAP DADA MaDHUBAN - OM SHANTI
Mithe bacche - Ab dukh ke bandhano se choot sukh kesambandho me jaana hai, isiliye purane karm bandhan ke hisaab-kitab sab chuktukarne hain.
Q- Is yudh sthal par behad ki boxing kaun si hai? Boxing mebijay ka aadhar kya hai?
A- Maya Ravan se tum baccho ki behad ki boxing hai, ise hemallyudh kaha jata hai. Is boxing me bijay banne ke liye buddhi me rahe humnekalp-kalp jeet payi hai. Maya Ravan par jeet paane ke liye paancho bhuton kadaan dena hai. Daan me dekar fir kabhi wapis nahi lena hai. Agar daan dekarwapas liya - kaam, krodh ke bas huye to sab bhoot fir satane lagenge.
dharna ke liyemukhya saar
1) Buddhi ko had aur behad se paar apne Shantidhamme le jana hai. Dukh ke bandhano se chhotne ke liye Ishwariya sambandh me rehnahai.
2) SaareBiswa ki khidmat karne ke liye 3 paiir Prithvi par roohani university kholnihai. Behad ki history-geography padhni aur padhani hai.
Vardaan- Attention ki biddhi dwara maya ki chhaya seswayang ko safe rakhne wale halchal me achal bhava
Detail---Vartaman samay prakriti ki tamogooni shakti aurmaya ki sukshma royal samajhdaari ki shakti apna karya tibra gati se kar rahihai. Bacche prakriti ke vikral roop ko jaan lete hain lekin maya ke ati sukshmaswaroop ko janne me dhoka kha lete hain kyunki maya wrong ko bhi right anubhavkarati hai, mehsoosta ki shakti ko samapt kar deti hai, jhoot ko sach siddhkarne me hosiyaar bana deti hai isiliye "attention" sabd ko underlinekar maya ki chhaya se swayang ko safe rakho aur halchal me bhi achal bano.
Slogan-Har sankalp me umang-utsah ho to sankalpo ki siddhi huyi padi hai.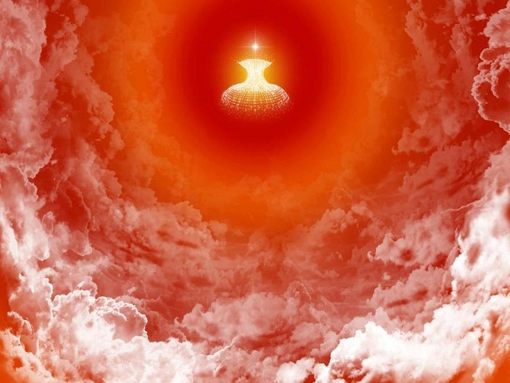 Details ( Page:- Murali 14th July 2017 )
OM SHANTI - PRATAH MURALI - BAAP DADA MaDHUBAN - OM SHANTI
Mithe bacche - Warris banna hai to sada khabardaari rakho kikoi bhi kaam shrimat ke biroodh na ho.
Q- Baap ke paas do prakar ke warris hai kaun se?
A- Ek to samarpit bacche hain jo Maa Baap ki directparvarish le rahe hain, lekin unke karmo ki guhya gati hai. Dusre jo ghar-grihastme rehte pavitra aur trusty hain, unhe sampoorn trusty banne me mehnat jaroorlagti hai lekin agar poore trusty ban jaaye, sabse mamatwa nikal jaaye to poorevarse ke adhikari ban sakte hain.
Dharna
1)Jeete ji deha sahit sabse mamatwa nikaal trusty bankarrehna hai.Shrest karm karne hain. Kabhi bhi kisi ko dukh nahi dena hai.
2) Kisi bhi chiz me lovh nahi rakhna hai. Roz apna potameldekhna hai ki mere me koi bikar to nahi hai. Deha-abhimaan chhod ek Baap koyaad karne ka shrest karm karna hai.
Vardan- Ek"point" sabd ki smruti se mann-buddhi ko negative ke prabhav sebachane wale Number One Bijay bhava
Details--Vartaman samay bishesh maya ka prabhav mann menegative bhav aur bhavana paida karne wa yathart mehsoosta ko samapt karne kachal raha hai isiliye pehle se he safety ka saadhan apnao. Iska bishesh saadhanhai sirf ek "point" sabd. Koi bhi sankalp, bol wa karm byarth hai tousey point laga do tab Number One Bijay ban sakenge. Maya ke swaroopo kopehechano, season ko pehechano aur swayang ko safe kar lo.
slogan-Sangam par jinhe seva ka shrest bhagya prapt hai wohi padmapadam bhagywan hai.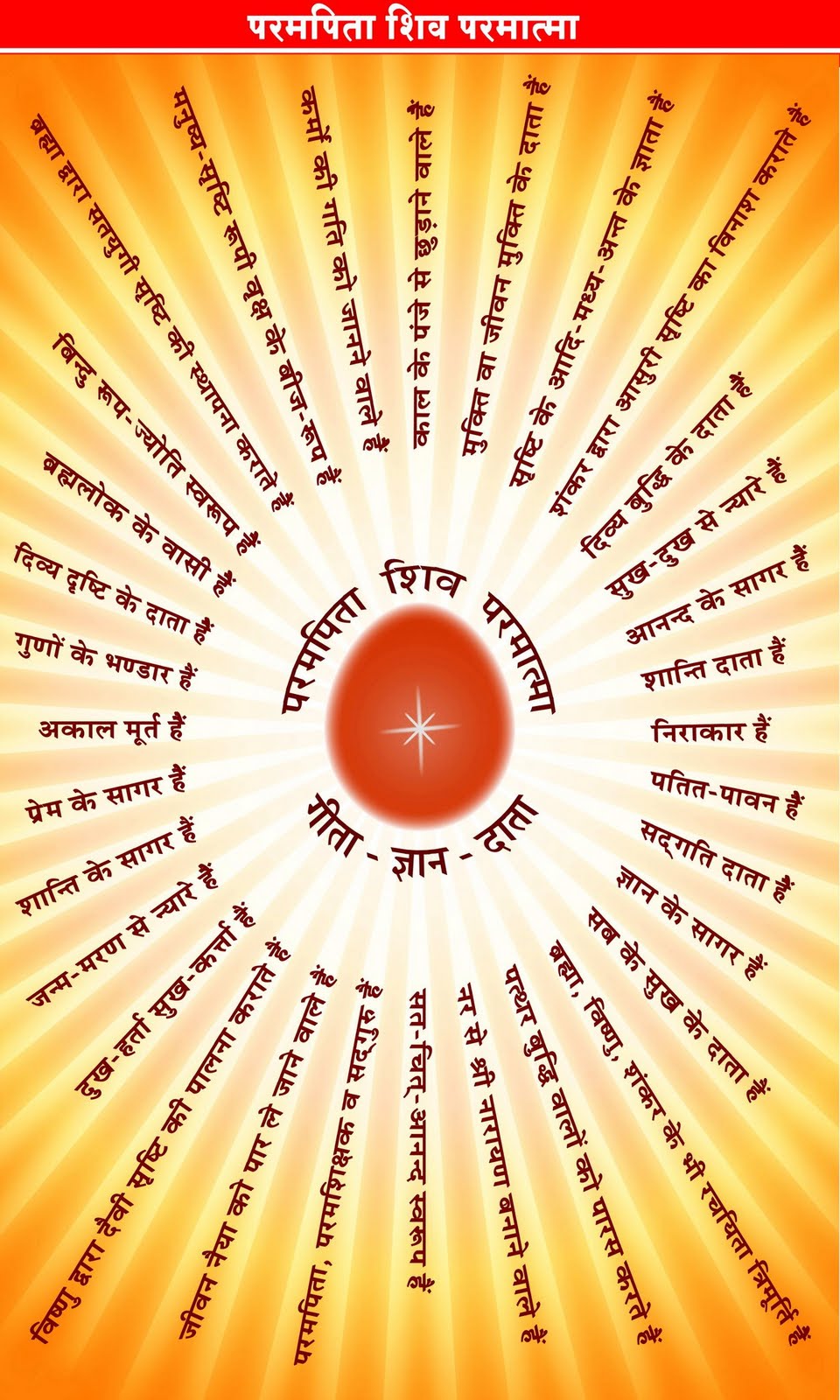 Details ( Page:- Murali 15th July 2017 )
OM SHANTI - PRATAH MURALI -  BAAP DADA MaDHUBAN - OM SHANTI
Mithe bacche - Pavitrata ka kangan bandho to tumhe raj tilakmil jayega, pavan banne ki pratigyan karo.
Q- Tum baccho ko abhi kis bandhan se bandhna hai?
A- Baap ko yaad karne ka bandhan. Is bandhan me bandhne setumhare sab bikarm binash ho jayenge aur agey bikarm karne se bach jayenge.Aatma pavan ban jayegi.
Q- Bhakti marg ka fashion kya hai?
A- Birthday, jayanti adi manana - yah bhakti marg ka fashionhai. Parantu isse fayda kuch bhi nahi kyunki jinki jayanti manate hain, unkoyathart riti jaante bhi nahi hai.
Dharna ke liye mukhya saar
 1)Yog me rehkarbikarmajeet banna hai. Bikarmo par jeet pane se he bikarmajeet raja banenge.Swayang ko swayang he swarajya tilak dena hai.
2)Pavitra ban pavitrata ki rakhi sabko baandhni hai. Kamalphool samaan rehna hai.
Vardaan-Sankalp se bhi mere pan ki mail ko samapt kar bojh se halka rehne wale Farishtabhava
Detail--Mere pan ka bistaar he bojh hai. Koi bhi mera pan,mera swabhav, mera sanskar, meri nature, kuch bhi mera hai to bojh hai aur bojhwala udd nahi sakta, farishta ban nahi sakta. Sankalp me bhi mere pan ka bhaanaya to samjho maile ho gaye. Kisi bhi chiz par mail chadh jaaye to mail ka bojhho jayega. To sab bojh Baap hawale kar mere pan ki mail ko samapt karo toFarishta ban jayenge.
 Slogan-Har paristhiti me full pass hone wale he Master Sarv Shaktimaan hai.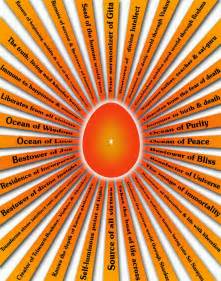 Details ( Page:- Murali 16th July 2017 )
OM SHANTI - PRATAH MURALI -  BAAP DADA MaDHUBAN - OM SHANTI
"An equal right for everyone to be seated on BapDada'sheart-throne."
 Vardan- May you fill your apron with God's blessings byknowing the importance of the confluence age and become a conqueror of Maya._
Detail____One second of the confluence age is even greaterthan one year of the other ages. If you lose one second of this time, it is nota second but a lot that you lose. Always remember the importance of this andyou will continue to receive God's blessings at every second . Maya cannot cometo those whose aprons are constantly overflowing with God's blessings. She willstart to run away from a distance. So, to save time is to make intense effort.An intense effort-maker means to be a constant conqueror of Maya.
 Slogan- Those who are obedient are worthy of receivingblessings from the Father and the family.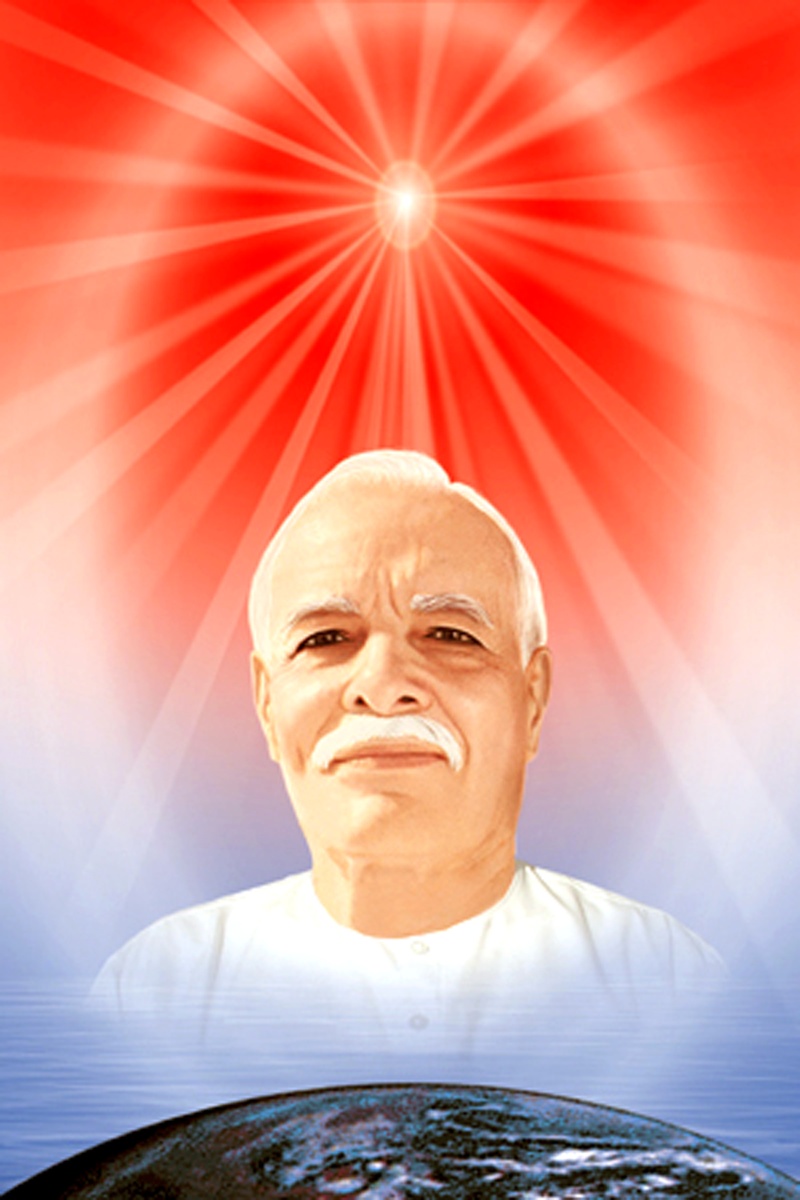 Details ( Page:- Murali 17th July 2017 )
OM SHANTI - PRATAH MURALI -  BAAP DADA MaDHUBAN - OM SHANTI
Mithe bacche - Double seer taj banne ke liye double hinsachhodni hai, unknown warriors ban maya dushman par jeet paani hai.
Q- Chhota mukh aur badi baat....... yah kahawat kiske liyeaur kyun prasidh hai?
A- Yah kahawat Parmatma ke liye hai. Kaise wo sadharan tanme baith is chhote mukh se tumhe badi-badi baatein soonate hain. Garib niwazBaap tumhe garib se sahookar bana dete hain. Tum bacche bhi kehte ho humjabardast warriors hain. Hum Ravan par jeet pakar saarey Biswa par Swarg kisthapana kar rahe hain. To yah bhi jaise chhota mukh badi baat hui. Manushya inbaaton ko soonkar hanste hain, samajh nahi sakte. Tumhari jaisi baatein karnakisko aayega bhi nahi.
Dharna ke liyemukhya saar
1)     Maya ke toofano se darna nahi hai, yaad ki racekarni hai. Yaad ka he chart rakhna hai. Yaad he safety ka sadhan hai.
2)      Shrimatpar hum shrest rajdhani sthapan kar rahe hain. Hum unknown (gupt) lekin verywell known (prakhyat) warriors hain. Is roohani nashe me rehna hai.
 Vardaan-Apni shrest dhristi, briti, kriti se seva karne wale Nirantar Sevadhari bhava.
Detail----Jaise yah sarir swansh ke bina nahi raha saktaaise Brahman jeevan ka swansh hai seva. Jaise swansh na chalne par moorchit hojaatein hai, aise agar Brahman aatma seva me busy nahi to moorchit ho jati haiisiliye har samay apni shrest dhristi se, briti se, kriti se seva karte raho.Vani se seva ka chance nahi milta to mansa seva karo. Jab sab prakar ki sevakarenge tab full marks le sakenge.
 Slogan-Sakshipan ki sthiti ka takht he yathart nirnaye ka takht hai.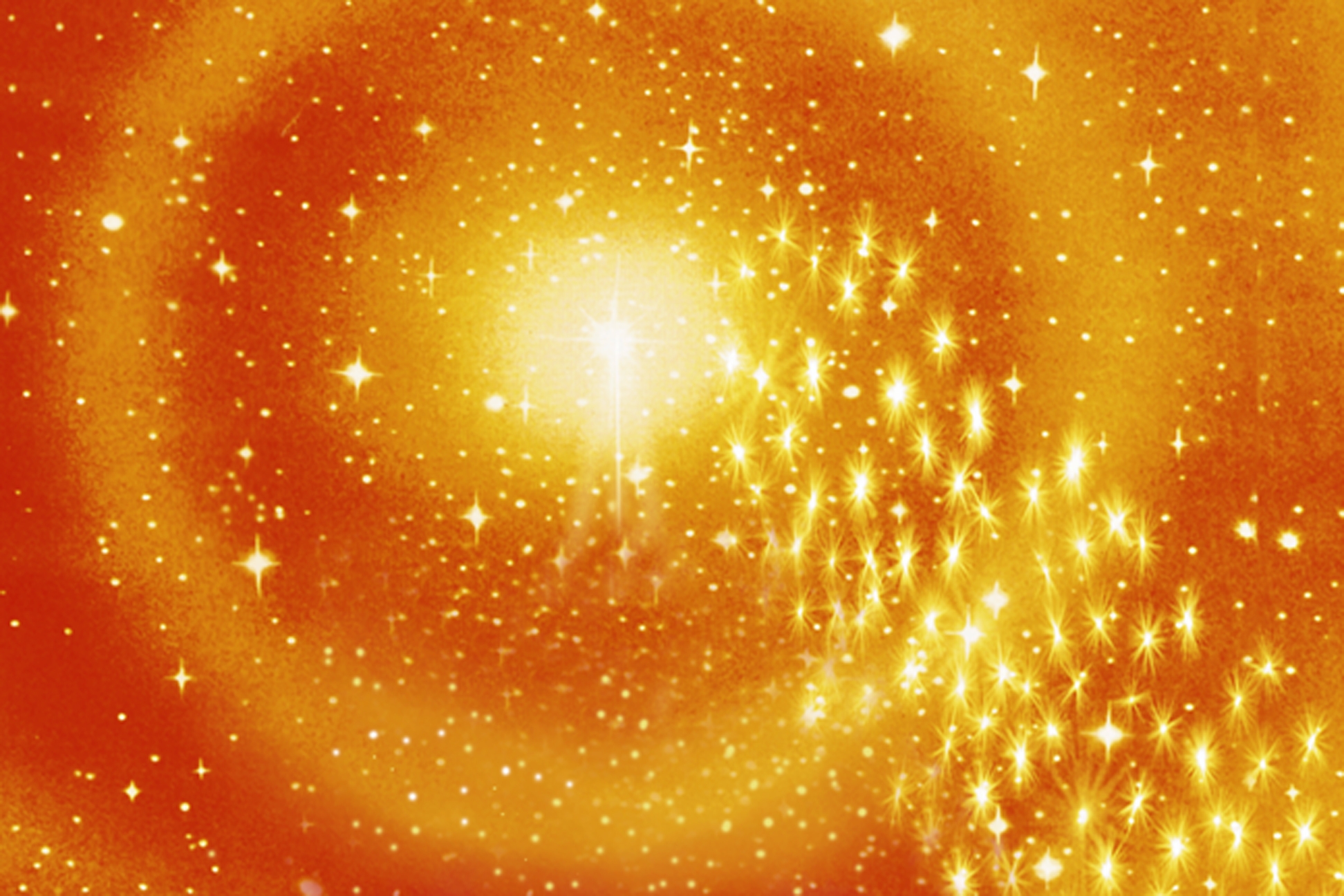 Details ( Page:- Murali 18th July 2017 )
OM SHANTI - PRATAH MURALI -  BAAP DADA MaDHUBAN - OM SHANTI
Sweet children, you now have to remove devilish defects andimbibe Godly virtues. Claim self-sovereignty for 21 births from the Father.
Q- Which of the Father's acts should also be your acts?
A- The Father's act is to teach everyone knowledge and yoga.You children must also perform this act. You have to purify the impure. Yourbusiness is to do spiritual service. Some children leave their bodies but thentake new bodies and carry on with this effort. Day by day, your service willcontinue to increase.
 1)     Awaken at amrit vela and remember the Fatherwith a lot of love and make effort to be soul conscious. Remove the rust ofvices with the power of remembrance.
2)      Whilststaying in your household, take the course to become like a lotus flower. Feeleach one's pulse and see their keenness and then give knowledge.
 Vardan-May you be an incognito effort-maker who remains constantly content and makesothers content when forming connections and relationships with them._
Detail- Theconfluence age is the age of contentment. If you do not remain content at theconfluence age, then when would you remain content? Therefore, neither letthere be any type of conflict within yourself nor let there be any type ofconflict in your connections with others. A garland is created when one beadcomes into contact with another bead. Therefore, when you remain constantlycontent and you make others content when in relationship and connection withthem, you will then become the beads of the garland. To be in a family means toremain constantly content and make others content.
Slogan-Those who renounce even a trace of their old nature and sanskars are fullrenunciates.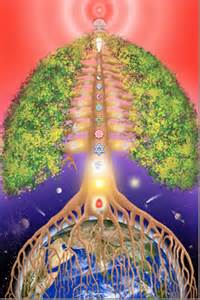 Details ( Page:- Murali 19th July 2017 )
OM SHANTI - PRATAH MURALI -  BAAP DADA MaDHUBAN - OM SHANTI
Mithe bacche - Tumhe apne humjins ka uddhar karna hai, Baapne Mataon par gyan ka kalash rakha hai isiliye Mataon par badi jawabdari hai.
Q- Tum Matayein kis bishesh kartavya ke nimitt ho? Tumhareupar kaun si responsibility hai?
A- Tum is patit duniya ko pavan duniya, nark ko swarg bananeke nimitt ho. Baap ne tum Mataon par gyan ka kalash rakha hai isiliye sabkosadgati dene ki responsibility tumhare par hai. Tum ho Shiv shakti sena. Tumheab apne humjins ka kalyan karna hai. Sabko patit banne se bachana hai. Beshyaonka bhi uddhar karna hai.
Dharna ke liyemukhya saar 
 1) Baap ka sachchabaccha banna hai, andar ek bahar dusra na ho. Yaad ki roohani daud me aageyjana hai. Khush-mijaj banna hai.
2)Aapas me bahut bahut pyaar se rehna hai, Shiv shakti senaka sangathan taiyaar kar apni humjins ko bachana hai. Pavitra banne aur bananeki yukti rachni hai.
 Vardaan-Sarv shaktiyon ko samay par order praman karya me lagane wale Master Sarvshaktimaan bhava.-
Detail------Master ka aarth hai ki har shakti jis samayavahan karo wo shakti practical swaroop me anubhav ho. Jis samay, jis shakti kiabasyakta ho, us samay wo shakti sahayogi bane. Shakti ko order kiya aur hazir.Aise bhi nahi order karo sahan shakti ko aur aaye saamna karne ki shakti tousey Master Sarv shaktimaan nahi kahenge. Jaise sarir ki shaktiyan order mehain aise sukshma shaktiyan bhi order pramaan karya kare, ek second ka bhi farkna pade.
Slogan-Prasannata ka aadhar santoosta ki shakti hai.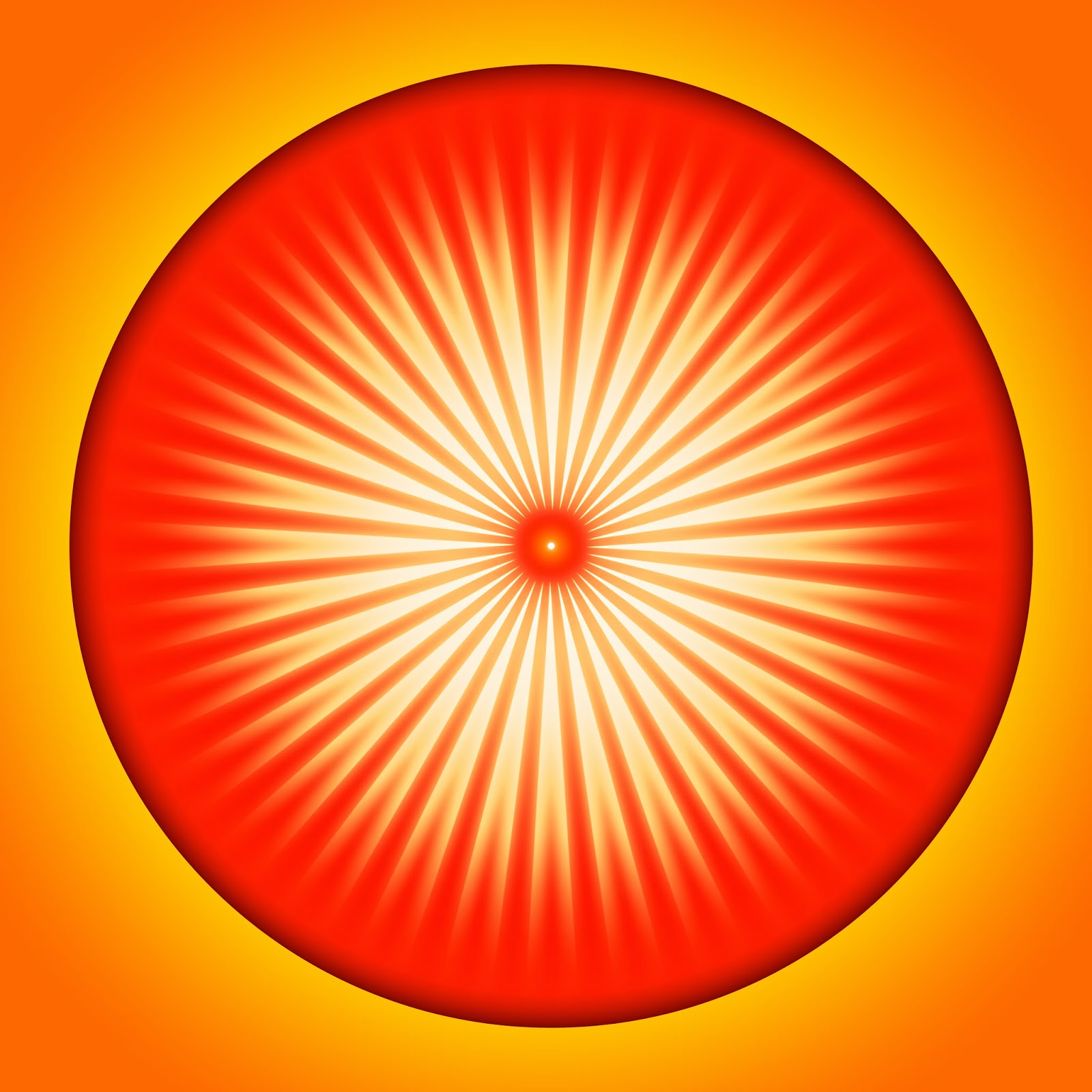 Details ( Page:- Murali 20th July 2017 )
OM SHANTI - PRATAH MURALI -  BAAP DADA MaDHUBAN - OM SHANTI
Mithe bacche - Tumhe padhai me kabhi thakna nahi hai, athakbanna hai, athak banna arthat karmathit abastha ko pana.
 Q- Tum baccho ne abhi kaun si pratigyan ki hai aur kyun?
A- Tumne pratigyan ki hai ki kisko bhi dukh nahi denge.Sabko sukh ka raasta batayenge.
Q- Kin baccho ki palana yagyan se hoti hai?
A- Jo apne ko trusty samajhte hain arthat poora dil se sabkuch surrender karte hain. Wo rehte bhi grihast byavahar me hai, dhanda bhikarte hain lekin trusty hain. To jaise Shiv Baba ke khazane se khaate hain.
Dharna ke liyemukhya saar
D- 1) Mata pita ko follow karte huye gyan-yog se sabkipalana karni hai. Usi palana me rehna hai. Gyan Yog me tikha jana hai.______2)Pavitra aur yogin ke haath ka bhojan khana hai. Buddhi ko sudh banane ke liyebhojan ki bahot parhej rakhni hai.
Vardaan-Trikaldarshi sthiti me rah Drama ke har samay ke part ko dekhne wale MasterKnowledgeful bhava-
Detail--Trikaldarshi sthiti me sthit rehkar dekho ki hum kyathe, kya hain aur kya honge....... Is drama me humara bishesh part noondha huahai. Itna spast anubhav ho ki kal hum Devta the aur fir kal banne wale hain.Hume tino kalo ki knowledge mil gayi. Jaise koi bhi desh me jab top point parkhade hokar saarey sahar ko dekhte hain to maza aata hai aise Sangam yug toppoint hai, is par khade hokar knowledgeful ban har part ko dekho to bahut mazaaayega.
Slogan- Josada yogyukt hain unhe sarv ka sahayog swatah prapt hota hai.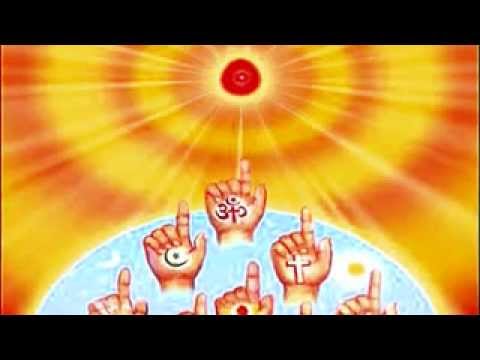 Details ( Page:- Murali 21th July 2017 )
OM SHANTI - PRATAH MURALI -  BAAP DADA MaDHUBAN - OM SHANTI
Mithe bacche - Is purani duniya, purane sarir me koi mazanahi hai, isiliye isse jeete ji mar kar Baap ka ban jao, sachche parwane bano.
Q- Sangam yug ka fashion kaun sa hai?
A- Is Sangam yug par he tum bacche yahan baithe-baithe apnesasur ghar Vaikunth ka saiir karke aate ho. Yah Sangam yug ka he fashion hai.Sukshma vatan ka raaz bhi avi he khulta hai.
Q- Kis biddhi se garibi wa dukho ko sahaj he bhool sakte ho?
A- Asariri banne ka abhyas karo to garibi wa dukh sab bhooljayenge. Garib baccho ke paas he Baap aate hain sahookar banane. Garib bacchehe Baap ki goud lete hain.
 Dharna ke liyemukhya saar
1)     Apne ko aatma samajh dil ki preet ek Baap selagani hai. Yah duniya koi kaam ki nahi isiliye ise buddhi se bhool jana hai.
2)      Apnejeevan ko heere tulya banane ke liye ek Baap par poora poora fida hona hai.Mera to ek Baba, dusra na koi - yah paath pakka karna hai.
 Vardaan-Sangam yug par har samay, har sankalp, har second ko samarth banane wale GyanSwaroop bhava.
Detail---Gyan sunne aur sunane ke saath-saath gyan koswaroop me lao. Gyan swaroop wo hai jiska har sankalp, bol aur karm samarth ho.Sabse mukhya baat - sankalp roopi beej ko samarth banana hai. Yadi sankalproopi beej samarth hai to vaani, karm, sambandh sahaj he samarth ho jata hai.Gyan swaroop mana har samay, har sankalp, har second samarth ho. Jaise prakashho to andhiyara nahi hota. Aise samarth hai to byarth ho nahi sakta.
 slogan-Seva me sada ji hazir karna - yahi pyaar ka sachcha saboot hai.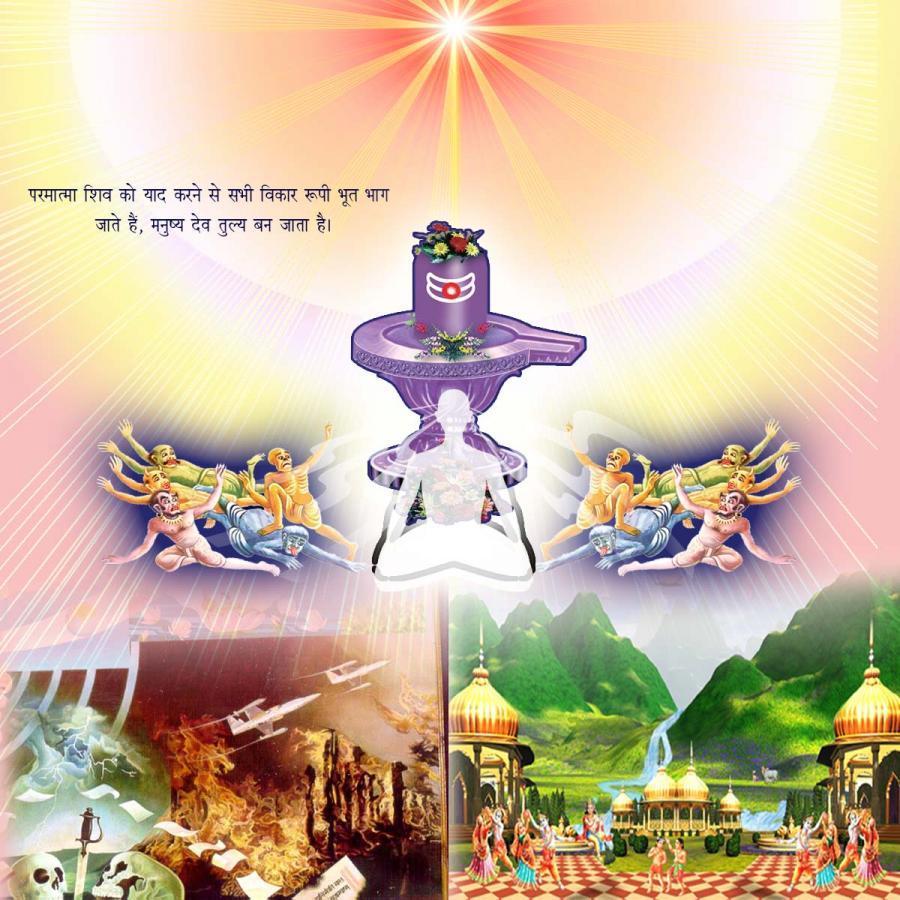 Details ( Page:- Murali 22th July 2017 )
OM SHANTI - PRATAH MURALI -  BAAP DADA MaDHUBAN - OM SHANTI
Mithe bacche -Tumhe Master pyaar ka sagar banna hai, kabhibhi kisi ko dukh nahi dena hai, ek do ke saath bahut pyaar se rehna hai.
Q- Maya chalte-chalte kin baccho ka gala ek dum ghoot detihai?
A- Jo thoda bhi kisi baat me sansay uthate hain, kaam yakrodh ki grahachari baithti to maya unka gala ghoot deti hai. Un par fir aisigrahachari baithti hai jo padhai he chhod dete hain. Samajh me he nahi aata kijo padhte aur padhate the wo sab kaise bhool gaya. Buddhi ka tala he band hojata hai.
Dharna ke liyemukhya saar
1)     Maya ki grahachari se bachne ke liye sachcheBaap se sada sachche rehna hai. Koi bhi bhool kar chipana nahi hai. Oolte karmose bachkar rehna hai.
2)      Shrimatpar na chalna bhi bikar hai isiliye kabhi bhi Shrimat ka ulanghan nahi karnahai. Sampoorn nirbikari banna hai.
Vardaan-Sadhan wa salvation ke prabhav me aane ke bajaye prakriti ko dashi banane waleBijay bhava.-
Detail--Kabhi bhi yogi purush wa purushottam atmayenprakriti ke prabhav me nahi aa sakti. Aap Brahman atmayen purushottam aur yogiatmayen ho, prakriti aap maliko ki dashi hai isiliye prakriti ke koi bhi sadhanwa salvation aapko apne prabhav me prabhavit na kar le. Sadhan, sadhana kaaadhar na ho lekin sadhana, sadhano ko aadhar banaye tab kahenge Prakritijeet,Bijay aatma.
 Slogan-Ever ready wo hai jo har ghadi ko antim ghadi samajhkar chalte hain.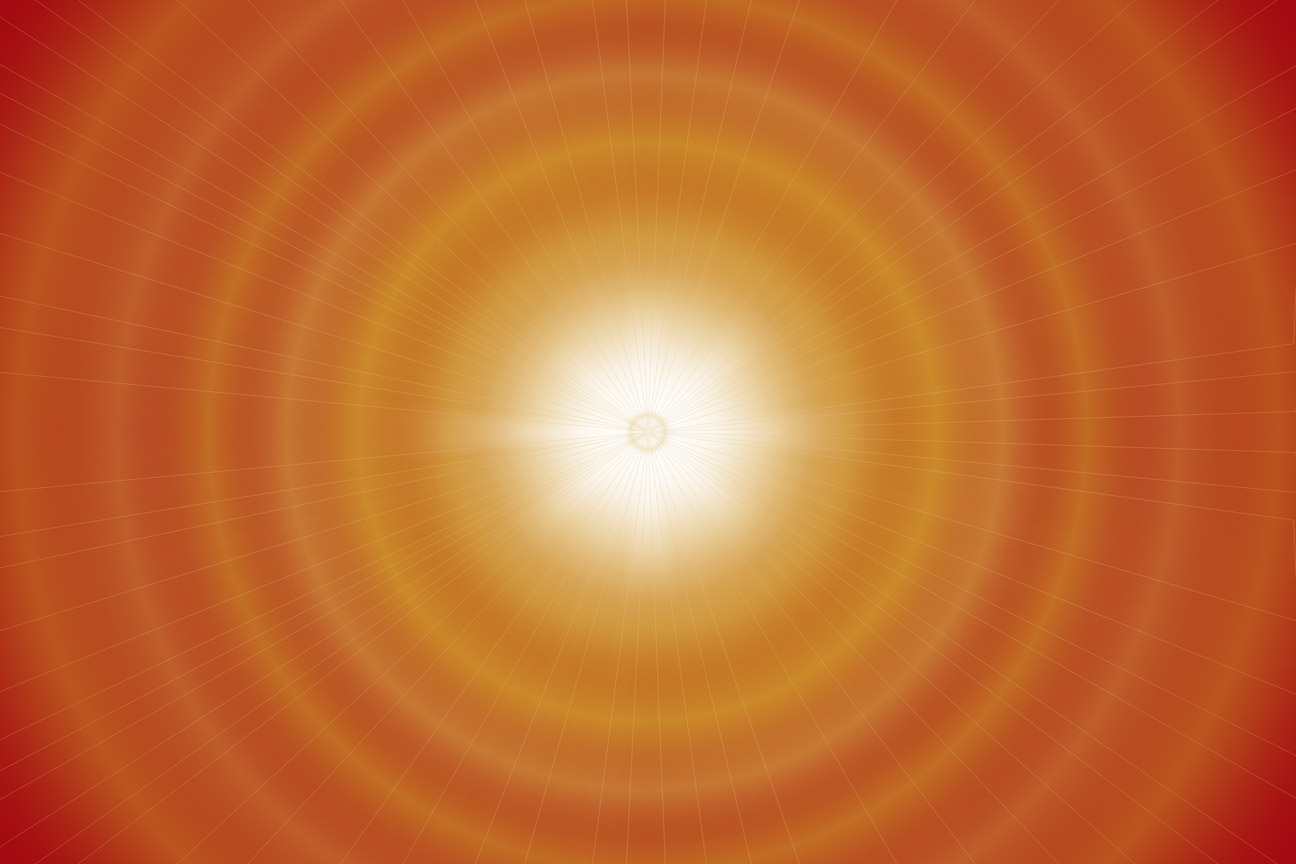 Details ( Page:- Murali 23th July 2017 )
OM SHANTI - PRATAH MURALI -  BAAP DADA MaDHUBAN - OM SHANTI
Sarbas tyagi kinishaaniya
Sarvansh tyagi baccho ki vesesta ky hai? Jin veshao ke adharper sameep v saman bante ho?
1)            Sankalpme sada nirakari so sakari, sada nyari aur baap ki payari aatmaye.
2)            Vani mainsada nirahankari arthat sada ruhani madhurta aur nirmanta
3)            Karm mainsada karmenderiya dwara nirvikari arthat puraity ki personality vali
Toh her karamendriya dwra mahadani va vardani.
Mastak dwara- Sarv ko sv-swarup ki smriti dilane ke vardani
 Nayno se- sarv ko sv desh aur swarjya ka darshan karana
 Mukh dwara- rachiyeta aur rachna ke vistar ko spasth jaan
swayam ko bhramin so devta banne ka vardan pa le.
 Hasto dwara- sada sahaj yogi, karam yogi banne ke vardaandene vale shresth karamdhari.
 Charan kamal dwara-her kadam follw father ker ,her kadammain padmo ki kamai jama karne ke vardani.
Savansh tyagi aatmaye:-
Kisi bhi vikar ke ansh ke bhi vasibhoot ho koi karam nahikaregi.
Sada data ka bacha data ban sarv ko dene ki bhasna sebharpur honge.
Sayam master data ban paristhithito ko bhi parivartan karneka , kamjor ko shaktishali banane ka vayumandal va vriti ko apni shakyiyo dwaraparivartan karne ka , sada sayam ko kalyan arth jimmewar atma samagher baatmain sahyog va Shakti ke mahadaan va vardaan dene ka samkalp karegen.
Mughe dena hai , mughe karna hai , mughe badalna hai , mughenirman karna hai , ese ote so Arjun arthat data pan ki veshta hogi.
Sarvansh tyagi arthat sada gun murut , gun murut arthatgunvaan banna aur sarv main gun dekna.
Avgun dekte , samagte bhi kisi ka bhi avgun buddhi dwaragraham nahi karega , arthat buddhi main dharan nahi karega.
Aur us atma ke avgun ko mitane ke liye swayam me prapt huegun ki Shakti dwara us aatma ko bhi gun vaan banae main sahyogi hoga .
Sarvans tyagi sada apne ko her shersth kary ke – sewa kisaflta ke karya main , bhramin aatmao ki unnai ke karya main kamjori va vayrathvatavaran ko badlne ke karya main jimevaar aatma samgegen
Sarvansh tyagi aatmaye ki esi bhasha nahi hoti-Jisme kisibhi vikar ka ansh matr bhi samaya hua ho.
Vardaan-Bikaro roopi saanpo ko gale ki mala bana dene wale Sachche Tapasvi bhava.
Detail---Ye paanch bikar logon ke liye jeherile saanp hailekin aap yogi Tapasvi atmaon ke liye ye saanp gale ki mala ban jaate hainisiliye aap Brahmano ke aur Brahma baap ke asariri, tapasvi sankar swaroop keyaadgar me saanpo ki mala gale me dikhate hain. Saanp apke liye khushi menaachne ki stage ban jaate hain, yah adhinta ki nishaani dikhayi hai. Sthiti hestage hai. To jab bikaro par itni bijay ho tab kahenge Sachche Tapasvi.
Slogan-Purane sangsar wa sanskaro se marna he jeete jee marna hai.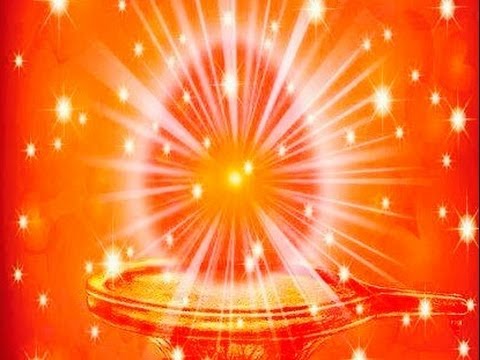 Details ( Page:- Murali 24th July 2017 )
OM SHANTI - PRATAH MURALI -  BAAP DADA MaDHUBAN - OM SHANTI
Mithe bacche - Maya ke prabhav se bachne ke liye tumghadi-ghadi apne sachche pritam ko yaad karo, pritam aaya hai tum sab pritamaonko apne saath wapas ghar le chalne.
Q- Kaun sa raaz janne ke kaaran tum bacche shanti wa sukhmaangte nahi ho?
A- Tum Drama ke raaz ko jaante ho. Tumhe pata hai ki yahnatak poora hoga. Hum pehle shanti me jayenge fir sukh me aayenge, isiliye tumshanti wa sukh maangte nahi, apne shant swaroop me sthit hote ho. Manushya toapne swadharm ko bhi nahi jaante aur Drama ke raaz ko bhi nahi jaante isiliyekehte hain mere mann ko shanti do. Ab shanti to bastav me aatma ko chahiye, naki mann ko.
Dharna ke liyemukhya saar
 1)     Ek Baap se he sunna hai aur koi se koi baat nahisunni hai. Gyan he mukh se repeat karna aur karana hai.
2)      Baap kesaath wapis jana hai isiliye purana kakhpan de bag-baggage transfer kar denahai. Sabko Baap ka parichay mil jaaye - isi ek chinta me rehna hai.
 Vardaan
- Brahman jeevan me yaad aur seva ke aadhar dwarashaktishali banne wale Mayajeet bhava.-
Detail-------Brahman jeevan ka aadhar hai yaad aur seva.Agar yaad aur seva ka aadhar kamjoor hai to Brahman jeevan kabhi tez chalega,kabhi dhila chalega. Koi sahayog mile, koi saath mile, koi circumstance mile tochalenge nahi to dhile ho jayenge isiliye yaad aur seva dono me tibragatichahiye. Yaad aur niswarth seva hai to Mayajeet banna bahut sahaj hai fir harkarm me bijay dikhayi degi. 
slogan-Bighna-binashak wohi banta hai jo sarv shaktiyon se sampann hai.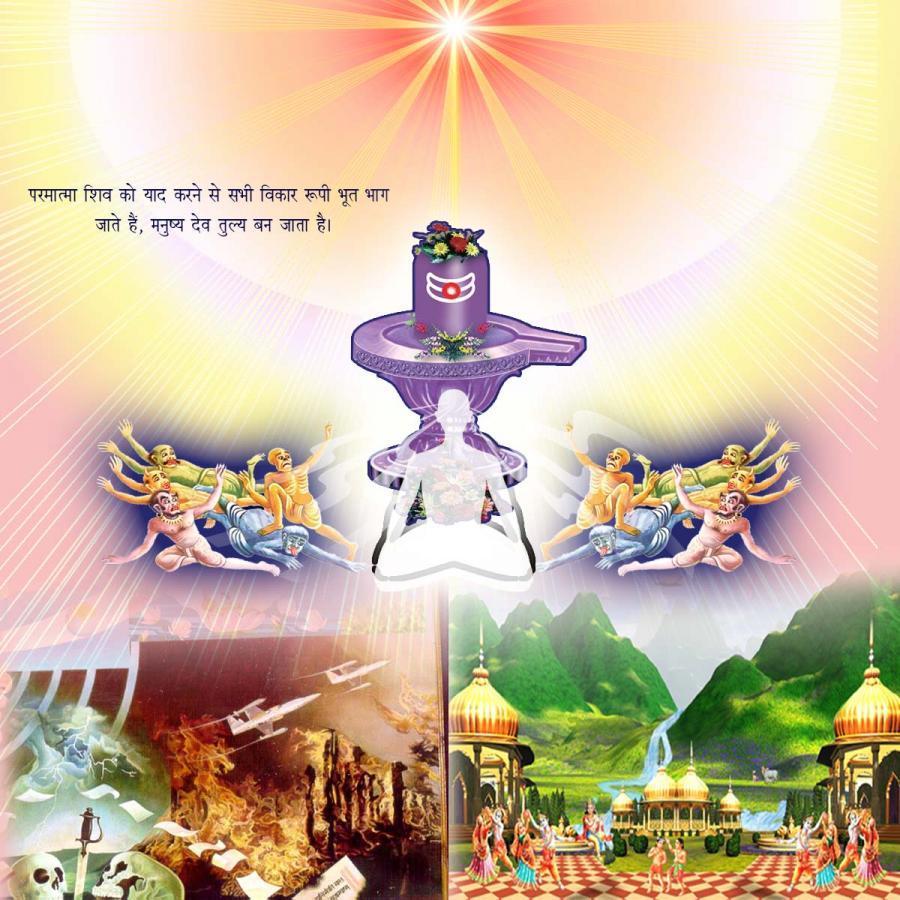 Details ( Page:- Murali 25th July 2017 )
OM SHANTI - PRATAH MURALI -  BAAP DADA MaDHUBAN - OM SHANTI
Mithe bacche - Baba aya hai tumhe Saubhagyashali banane,Saubhagyashali arthat swarg ka malik, tumhara bhi kartavya hai sabko aap samaanbanana.
Q- Sabse number one conference kab aur kaun si hoti hai?Usse prapti kya hai?
A- Sangam par Aatma aur Paramatma ka milan he number oneconference hai. Jab yah conference hoti hai tab Aatmaon ko Paramatma se muktiwa jeevan mukti ka varsha milta hai. Ise he sachcha-sachcha kumbh bhi kaha jatahai. Yah kumbh ka mela first class conference hai. Iske bad fir koi conference,yagyan tap adi hote nahi. Sab band ho jaate hain.
 Dharna ke liye mukhy saar
- 1) Ek Baap se he sachcha communion(yog) rakhna hai Baap sehe dil ki vartalap karni hai. Baap ke saamne he apni baat rakhni hai, kisi dehadhari ke saamne nahi.
2)Khudayi khidmatgar ban sabko bahisat me chalne ka rastabatana hai. Sabka kalyankari banna hai.
 Vardaan 
- Sarv shaktiyon ka anubhav karte huye samay par siddhiprapt karne wale Nischitt Bijay bhava.
Detail------Sarv shaktiyon se samapann nischay buddhi bacchoki bijay nischitt hai he. Jaise kisi ke paas dhan ki, buddhi ki wasambandh-samapark ki shakti hoti hai to usey nischay rehta hai ki yah kya badibaat hai! apke paas to sab shaktiyan hain. Sabse bada dhan abinashi dhan sadasaath hai, to dhan ki bhi shakti hai, buddhi aur position ki bhi shakti hai,inhe sirf use karo, swa ke prati karya me lagao to samay par biddhi dwarasiddhi prapt hogi.
 slogan- Byarth dekhne wa sunne ka bojh samapt karna hedouble light banna hai.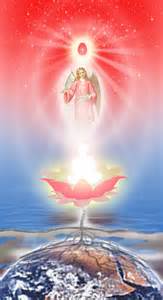 Details ( Page:- Murali 26th July 2017 )
OM SHANTI - PRATAH MURALI -  BAAP DADA MaDHUBAN - OM SHANTI
Mithe bacche - Raat-din isi chintan me raho ki sabko Baap kaparichay kaise de, Father shows son, son shows Father, isi me buddhi laganihai.
Q- Gyan zara bhi byarth na jaaye uske liye kis baat ka dhyanrakhna hai?
A- Gyan dhan dene ke liye pehle dekho ki yah humare Brahmankul ka hai! Jo Shiv baba ke wa devtaon ke bhakt hain, koshis kar unko gyan dhando. Yah gyan sab nahi samjhenge. Samajh me unhe he aayega jo shudra se Brahmanbanne wale hain. Tum koshish kar ek baat to sabko sunao ki sarv ka sadgati dataek Baap he hai, wo kehta hai ki tum asariri ban mujhe yaad karo to tumhara bedapar ho jayega.
Dharna ke liyemukhya saar
1) Asariri ban Baap ko yaad karna hai. Swadharm me sthithone ka abhyas karna hai. Gyan ki dance karni aur karani hai.
2) Maya ke toofano se hilna nahi hai. Darna nahi hai. Pakkabankar maya ke pressure ko khatam karna hai.
Vardaan-Aatmik bruti, dhristi se dukh ke naam-nishaan ko samapt karne wale sadasukhdayi bhava
Detail--------Brahmano ka sangsar bhi nyara hai todhristi-briti sab nyara hai. Jo chalte-firte Aatmik dhristi, Aatmik briti merehte hain unke paas dukh ka naam-nishaan nahi hai rah sakta kyunki dukh hotahai sarir bhaan se. Agar sarir bhaan ko bhoolkar Aatmik swaroop me rehte hainto sada sukh he sukh hai. Unka sukhmay jeevan sukhdayi ban jaata hai. Way sadasukh ki saiya par sote hain aur sukh swaroop rehte hain.
Slogan-Khud ko dekho aur khud ki kamiyon ko bharo tab khuda ka pyaar milega.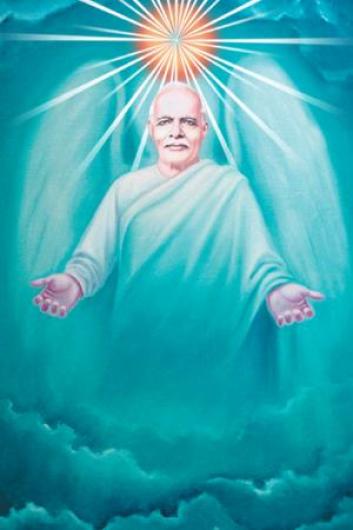 Details ( Page:- Murali 27th July 2017 )
OM SHANTI - PRATAH MURALI -  BAAP DADA MaDHUBAN - OM SHANTI
Sweet children, by belonging to the Father you claim a rightto liberation-in-life in a second without spending a shell. As soon as you havefaith you receive the inheritance.
Q- What is the duty of the sensible children with shrewdintellects?
A- To go on the true pilgrimage and to inspire others to goon the true pilgrimage is the duty of the children with shrewd intellects. Thetrue pilgrimage is "Manmanabhav". Through this pilgrimage, you willbe saved from all types of wandering. Just as the Father is benevolent, sochildren with shrewd intellects would be as benevolent as the Father.
Q- What does the Father tell you; something that youcontinue to whisper in everyone's ear?
A- Baba says: Children, remember Me; don't remember anybodily beings. If you remember bodily beings, you become body conscious.Therefore, always consider all bodily beings to be already dead and that youhave to remember the Father. Continue to whisper this in everyone's ear.
1)     The way to become like a diamond is to haveremembrance of the Father. By having remembrance of the Father you will receivethe sovereignty of heaven without spending as much as a shell. Therefore,constantly stay in remembrance of the one Father._
2)     It is better to die than to ask for anything.You have received everything from the Father. Therefore, don't ask foranything. Become benevolent and show everyone the true path.
Vardan- May you step away from the world of sorrow andbecome an embodiment of happiness and a deity of happiness._
Detail____You children of the Ocean of Happiness areembodiments of happiness and deities of happiness. You have left the world ofsorrow, you have stepped away from it and so you must not cause sorrow or takesorrow even in your thoughts. If your feelings are hurt about anything someonehas said, it means you are accepting sorrow. If depends on you as to whetheryou accept something or not when others give it. Let it not be that whensomeone is causing sorrow, you say, "What can I do?" Check what it isthat you have to take and what you mustn't take. Become clever even in takingand you will become embodiments of happiness, deities of happiness.
Slogan- The basis of your stage is your awareness.Therefore, let there always be the awareness of happiness.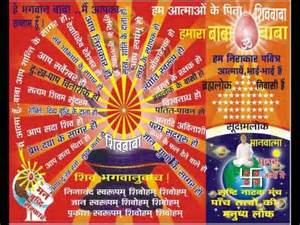 Details ( Page:- Murali 28th July 2017 )
OM SHANTI - PRATAH MURALI -  BAAP DADA MaDHUBAN - OM SHANTI
Mithe bacche - 21 janmo ke liye Ravan ki zanjeero seliberate hona hai to Baap ki smruti par chalo, Baap aate he hain tumhe sabdukho se liberate karne.
Q- Sabse bhari manjil kaun si hai? Jiska purusharth bahutkaal se chahiye!
A- Antkaal me ek Baap ki he yaad rahe aur koi yaad na aaye,yah bahut bhari manjil hai. Agar koi yaad aya to isi duniya me janm lena pade,isiliye bahut kaal se Shiv baba ki yaad me rehne ka abhyas karo.
Q- Kai baccho ki abastha chalte-chalte dawandol kyun hojaati hai?
A- Kyunki pakka nischay nahi hai. Jab nischay me kami aatihai tab paare ki tarah abastha niche upar dawandol hoti hai. Kabhi bahut khushirehti, kabhi khushi kam ho jati.
 dharna ke liyemukhya saar
 1)     Baap ki Shrimat par sabko Ravan ki zanjeero semukt kar jeevan mukt ka varsha dilane ki seva karni hai.
2)     Ek Baap se he sunna hai. Baki jo suna usey bhooljana hai. Manjil bhari hai isiliye ek do ko savdhan karte Baap ki yaad dilateunnati ko pana hai.
Vardaan- Umang-utsah ke aadhar par sada udti kala k anubhavkarne wale Himmatvan bhava-------Udti kala ka anubhav karne ke liye himmat aurumang-utsah ke pankh chahiye. Kisi bhi karya me safalta prapt karne ke liyeumang-utsah bahut jaroori hai. Agar umang-utsah nahi to karya safal nahi hosakta kyunki umang-utsah nahi to thakawat hogi aur thaka hua kabhi safal nahihoga, isiliye Himmatvan ban umang aur utsah ke aadhar par udte raho to manjilpar pahunch jayenge.
 Slogan- Duwayein do aur duwayein lo yahi shrest purusharthhai.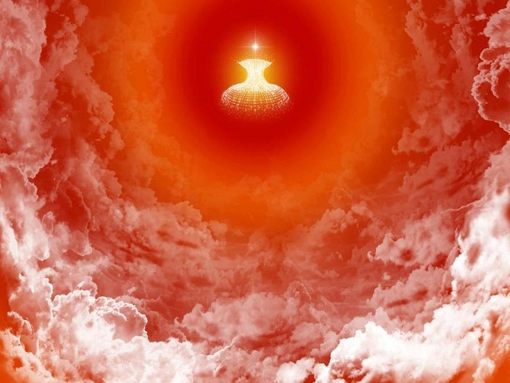 Details ( Page:- Murali 29th July 2017 )
OM SHANTI - PRATAH MURALI -  BAAP DADA MaDHUBAN - OM SHANTI
Mithe bacche - Bahyaat(byarth) baaton me tumhe apna amulyasamay barbaad nahi karna hai, Baap ki yaad me awaad hona hai.
Q- Bapdada dono he nirahankari ban baccho ke kalyan ke liyekaun si raye dete hain?
A- Bacche, sadev samjho hume Shiv baba padhate hain. BhalBrahma baba bhi tumhe padha sakte hain lekin Shiv baba ko yaad karne me hetumhara kalyan hai isiliye yah Dada nirahankari ban kehte hain main tumhe nahipadhata hun. Padhane wala ek Baap hai, usey he yaad karo. Unki yaad se he tumBikarmajeet banenge, bikarma binash honge. Meri yaad se nahi
Dharna ke liyemukhya saar
 1) Oonch pad paane keliye apni padhai me tatpar rehna hai. Jharmuyi jhagmuyi ki byarth baatein nahisunni hai. Apna samay byarth nahi gawana hai.
2) Ek do ko gyan sunakar kalyan karna hai. Kabhi bhi Mansatoofano ke bas ho karmendriyon se koi bikarm nahi karna hai.
Vardaan--Swayang ko bishesh part dhari samajh sadharanta ko samapt karne wale Param waShrest bhava-
Detail----Jaise Baap Param aatma hai, waise bishesh partbajane wale bacche bhi har baat me Param yani Shrest hain. Sirf chalte-firte,khate-pitey bishesh part dhari samajhkar drama ki stage par part bajao. Hrsamay apna karm arthat part par attention rahe. Bishesh part dhari kabhi alvelenahi ban sakte. Yadi hero actor sadharan act kare to sab hasenge isiliye harkadam, har sankalp har samay bishesh ho, sadharan nahi.
 Slogan--Apni briti ko powerful banao to seva me briddhi swatah hogi.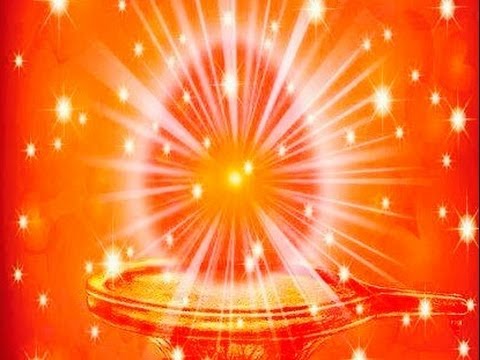 Details ( Page:- Murali 30th July 2017 )
OM SHANTI - PRATAH MURALI -  BAAP DADA MaDHUBAN -
OM SHANTI
Vistar ko bindimain samao.
Baap dada es sakari deh aur duniya main aate hai, es deh aurduniya se dur le jaane ke liye.
To chalne ke liye tayar ho gaye ho va abhi tak samaetne keliye rah gaya hai?
Sarv vistar ko bindi main samana pade,etni samane ki Shaktidharan ker li hai?
Baap dada ka direction mile ki second main ab saath chalo tosecand main vistaar ko sama sakoge?
Varksh bhi jaub ati vistaar kop aa leta to vistaar ke baadbeej main sama jaata hai.
Marjin hi second ki milni hai , phir kya karoge?sochne kibhi marjin nahi milni hai
Sewa ke sadhan bhel apnao magar kinaro ki rassi bandh kerchod nahi dena.
Khub sewa karo lakin nyare pan ki khubi kabhi nahi chodna.yato bilkul nayare ho jaate ya to bilkul payare ho jaate, esliye nayare aurpayare ka balance rakho.
Vartmaan samay sewa ki result main quantity bahut hi acchihai , lakin ab us quantatity main quality bharo.
Kyoki varksh ke patto ka vistaar ho aur phel na ho to kyapasand karegen?
Virdi ke saath vidi sikhane ka , sidhi swaroop banana ka bhivishesh attation
Es varsh her ek ko yah lakshya rakhna hai ki harek ko bhinbhin vargo ke aatmao ki sewa ker varity vargo ki her aatma ko baap ka bana kervarity varg ka guldasta tayar ker baap kea age lana hai.
Guldasta banana lakin merapan nahi lana,merapan laya toguldasta murghaya.
Vishesh sewa bhel karo , tan ki Shakti man ki Shakti dhen kiShakti , sahyog dene ki Shakti jo bhi shaktiya hai samay ki bhi Shakti hai.
No. to quality sahit quantity per hi milege.ese to bheedkarne main netaye bhi hoshiar hai , sirf patto ka guldasta nahi lana.
Vardaan- Sadavijay ki smriti se harshit rahne aur sarv ko khusi dilane vale aakarshan murtbhav
Detail - Hum kalp kalp ki vijayi aatma hai, vijay ka tilakmastak per sada chamkta rahe to yah vijay ka tilak auro ko bhi khushi dilayegakyonki vijayi aatma sada hi harshit rahta hai.harshit chehre ko dekhker khushike picche swatah: hi sub akarsht hote hai.jub ant main kisi ke paas sunne kasamay nahi hoga tub aapka aakrshan murut chehra hi anek aatmao ki sewa karega
 Slogan- Avayakt sthiti ki light charo aur failana hi lighthouse banna hai.
Details ( Page:- Murali 31th July 2017 )
OM SHANTI - PRATAH MURALI -  BAAP DADA MaDHUBAN - OM SHANTI
Mithe bacche - Tumhe ek Shiv baba ko he yaad karna hai, kisideha dhari ko nahi, gyan ke sivaye koi bhi byarth baatein na sunni hai, nasunani hai.
Q- Baap sabhi baccho ko kaun si warning(savdhani) dete hain?
A- Bacche, Baap ke bane ho to Ishwariya bachpan ko kabhibhool nahi jana. Koi bhi bikarm nahi karna. Baap se pratigyan kar usey chhodnanahi. Agar Baap ko bhoolenge to maya khushi gayab kar degi, fir buddhi hairaanhoti rahegi, ghabrate rahenge. Bikarm karte rahenge. Buddhi ka tala band hojayega, isiliye Shiv baba ke bane ho to bachpan sada yaad rakho.
Dharna  - 1)     Sang dosh me aakar Ishwariya bachpan ko bhoolnanahi, aapas me kabhi bhi koi bahyyat(byarth), oolti- soolti baatein na sunnihai, na sunani hai. Gyan ki he baatein karni hai._
2)     Har ek ko Baap se varsha lene ki yukti batanihai. Mamma-Baba ko poora follow kar oonch pad ka adhikar lena hai. Baap ki yaadse bikarmo ka bojh utarna hai.
 Vardaan
 Sadharan jeevan mebhavna ke aadhar par shrest bhagya banane wale Padmapadam Bhagyavan bhav.
Detail----Bapdada ko sadharan aatmayein he pasand hai. Baapswayang bhi sadharan tan me aate hain. Aaj ka crorepati bhi sadharan hai.Sadharan baccho me bhavna hoti hai aur Baap ko bhavna wale bacche chahiye,deha-bhan wale nahi. Drama anusaar sangam yug par sadharan banna bhi bhagya kinishaani hai. Sadharan bacche bhi bhagya bidhata Baap ko apna bana leta hai,isiliye anubhav karte hain ki " Bhagya par mera adhikar hai". Aiseadhikari he Padmapadam Bhagyavan ban jaate hain.
 Slogan-  Sevaon me dil badi hoto asambhav karya bhi sambhav ho jayega.